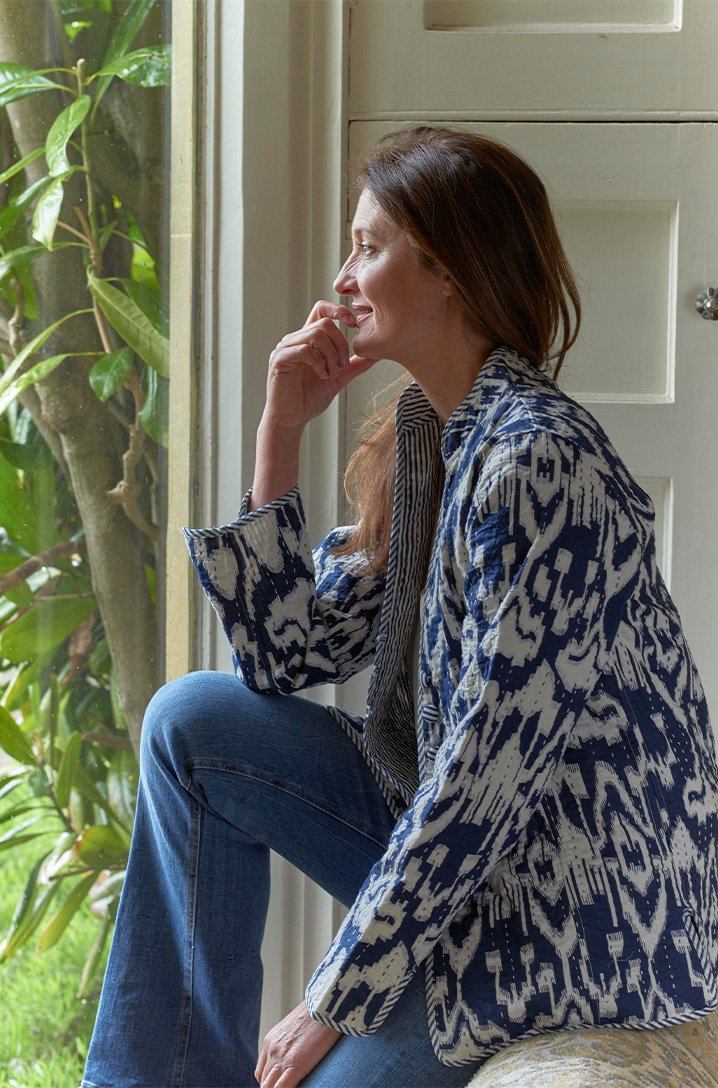 Our effortlessly stylish collection of Cotton Jackets are inspired by the brilliant colours and prints of Rajasthan.
Our styles showcase hand-printed and hand-woven fabrics with carefully designed details such as contrast linings and all-important pockets.
From years of experience with our customers, we have created a collection of wearable and flattering shapes – there is something for everyone.
Versatile, stylish, and original, all of our Jackets are designed to be comfortable and elegant.
The perfect pieces to dress up or down to take you from day-to-evening.