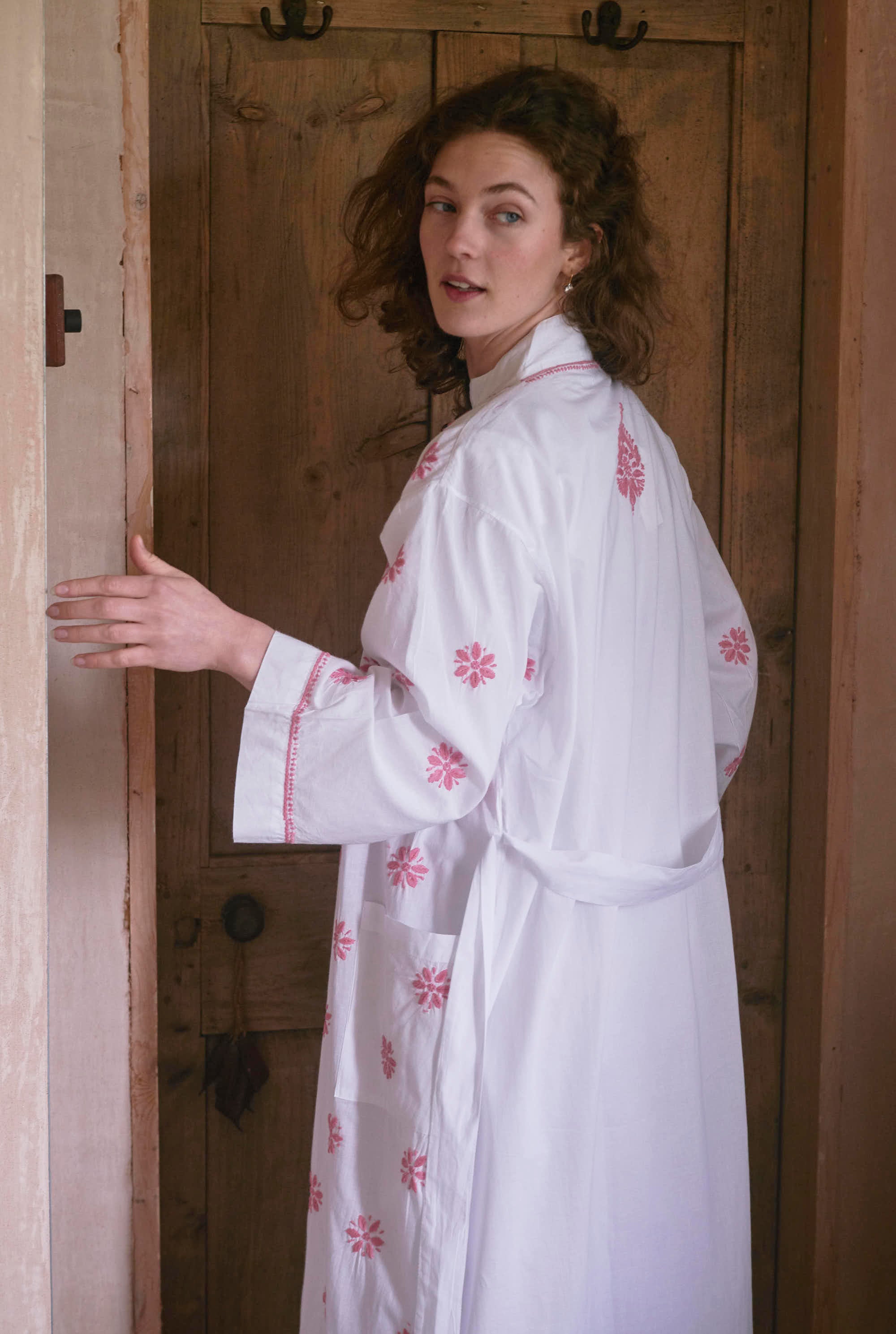 Our range of beautiful cotton nightwear features original prints and comfortable shapes. Soft and light cotton that washes and travels well.

A versatile collection of kurtas and nightdresses, dressing gowns, and pyjamas in soft hand-block printed and hand-embroidered cotton.
Our elegant and lightweight wrap-over dressing gowns come in a range of unique hand-block prints or hand-embroidered details, with spacious patch pockets and a tie belt. Our hand-block printed cotton kurtas and nightdresses are perfect for at home or on holiday.