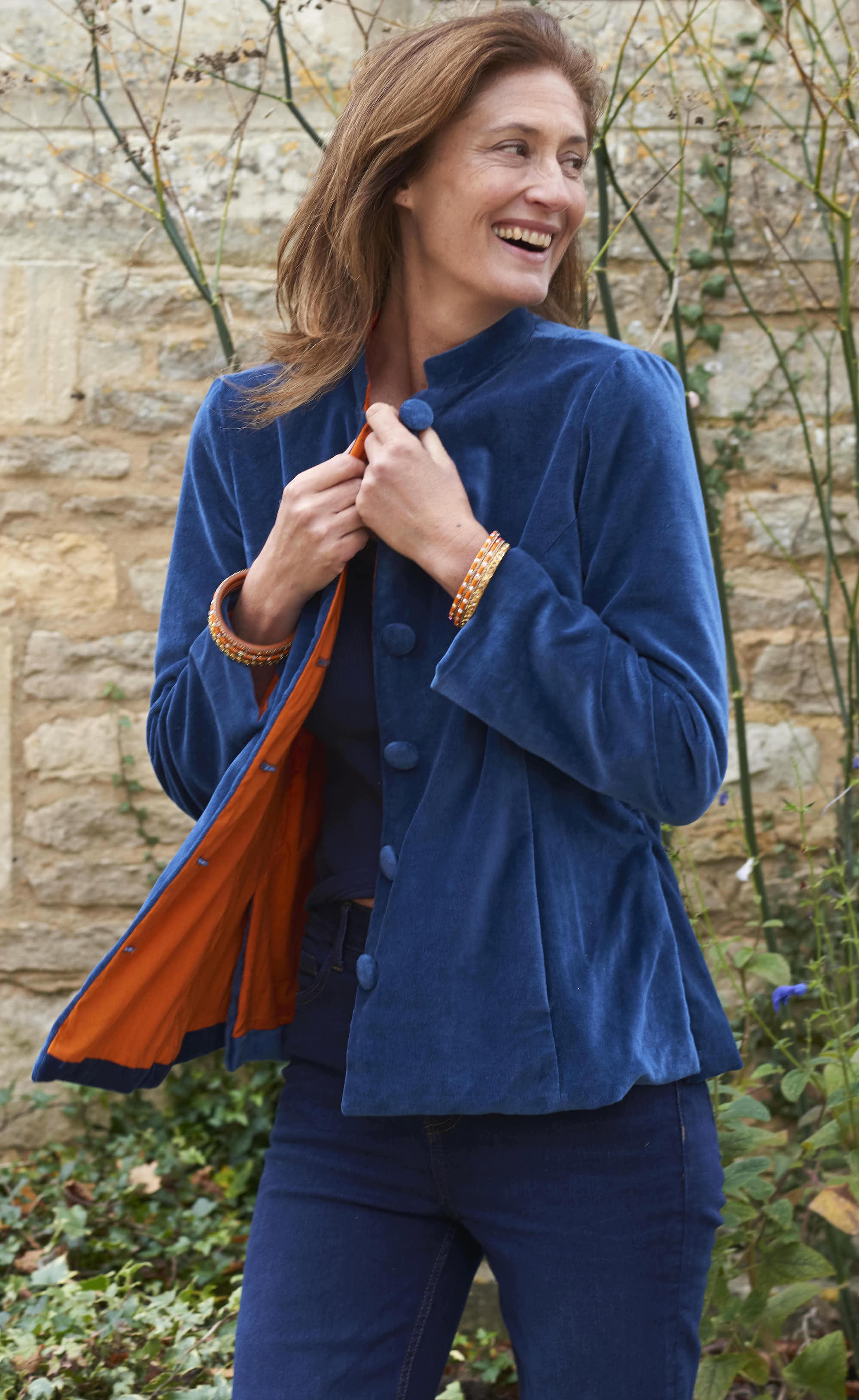 These unique and stylish velvet jackets are cosy and comfortable, each designed with a contrasting cotton lining.
We've included the design details that we know are important to you. Spacious pockets and a soft cotton lining make this a luxury jacket you can wear every day.
'Nika' is a flattering fit with flare to the hem and shoulder pads, 'Sharwani' is a neat fitting style with a nehru collar and multicoloured buttons and 'Patna' and 'Basmati' are shorter, loose-fitting velvet Jackets for any occasion.
Brighten up your wardrobe with an effortlessly stylish Velvet Jacket.