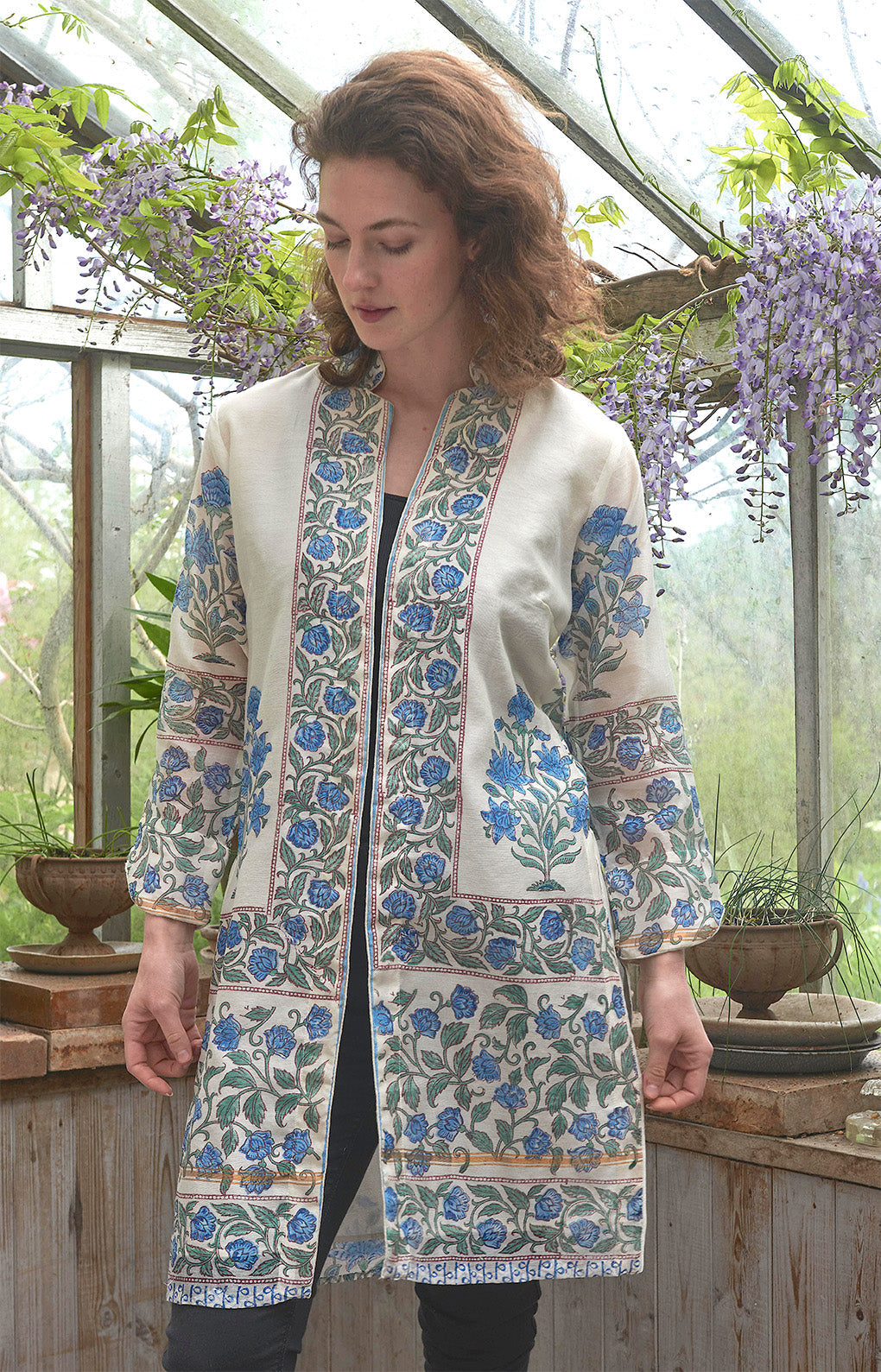 Our beautiful collection of silk jackets are so elegant and stylish and some of them are reversible, so you get two outfits in one!
We offer a range of styles, from the chic floaty hand-block printed Chanderi jacket to the beautifully cut quilted silk Afghan jacket.
Beautiful jewel-like colours and pretty prints, we've carefully sourced a range of gorgeous silk fabrics for this extra special collection.